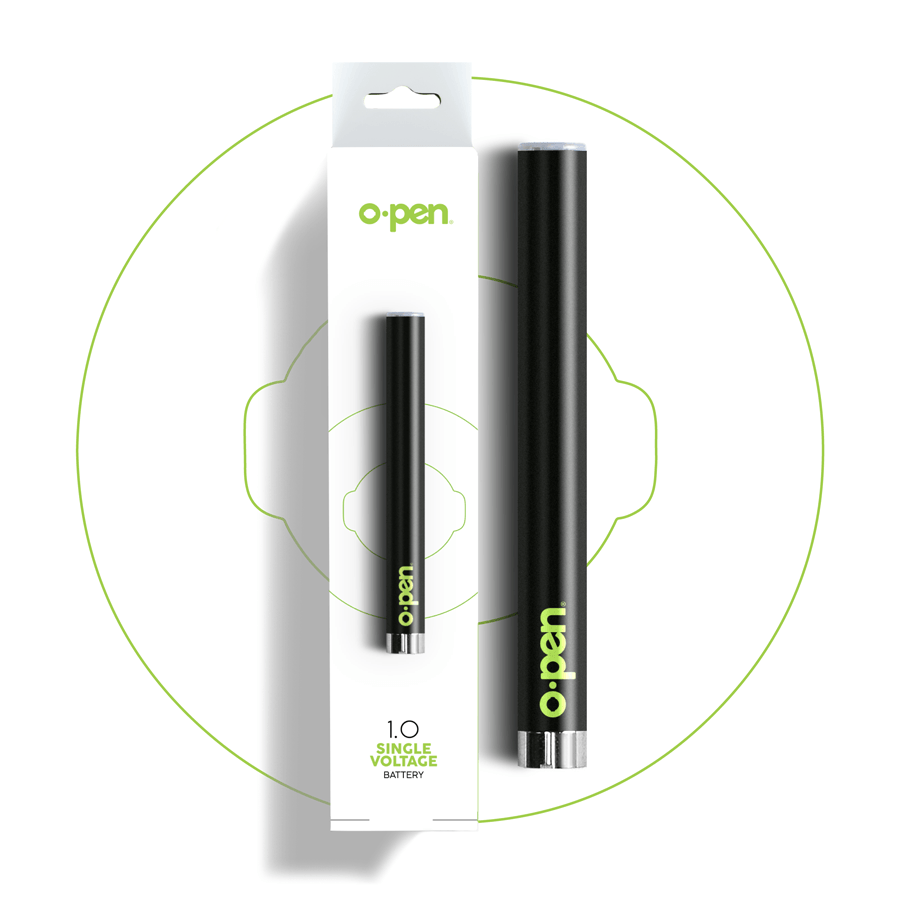 O.pen 1.0 Auto-Draw 510-Thread Battery
Rechargeable Vape Pen and Charger
Ready to take your vape game to the next level? Look no further than the O.pen 1.0 auto-draw 510-thread battery, the perfect all-in-one device with a sleek and subtle design. Enjoy consistent 8-second puffs for the 'Perfect Puff', a perfectly optimized 3.2V heat setting and auto-draw functionality, no button required.
Plus, who can beat a lifetime warranty? Get your pen and get puffin'!
Features
8-second Perfect Puffs
3.2V heat setting
Auto-draw functionality, no buttons
Simple & easy-to-use
Friend for Life lifetime warranty
Rechargeable Vape Pen Battery + Charger
Order your rechargeable vape pen and charger online, today!