About
O.pen 510 Thread Batteries
When you need a reliable 510 thread battery, look no further than O.pen. O.pen has been dedicated to producing the highest-quality 510 thread batteries compatible with 510 thread cartridges since 2012. Since our founding we've had one goal - to create the highest quality vape pens and cartridges possible. Today, our collection of 510 thread batteries are user-friendly, manufactured with premium materials, cost-effective for any consumer and backed by a vape pen lifetime warranty. 
With quality, safety, dependability, and functionality top of mind, at O.pen we're continually improving our products to offer the best 510 batteries have to offer. O.pen's vaporizers are there when you need them the most, with a design to suit any style, and features to elevate each puff you take.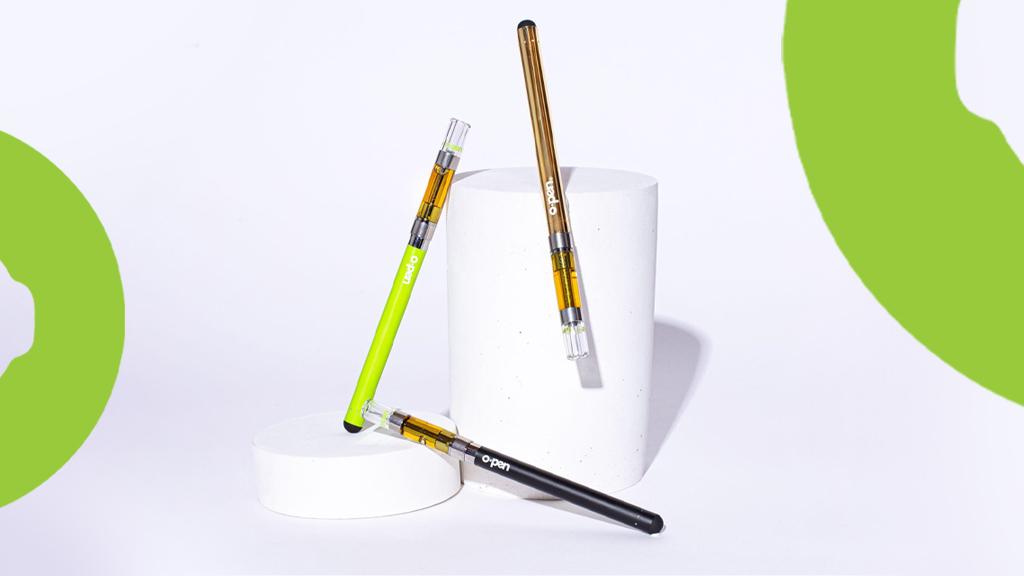 Quick 510 Answers
What is a 510 Thread Battery?
510 thread batteries are the universal heating devices for vape cartridges. They're most commonly used for 510 thread carts, which are the most popular vape option on the market. The term '510' comes from the inner and outer coils that connect both devices to enable vaporization. These coils have 10 threads with 0.5mm threading; hence the naming convention. 
What is a 510 Thread Battery?
In the modern world of vaping, 510 thread batteries are the standard and generally offer universal compatibility. The majority of vape batteries are 510 threaded and the majority of licensed THC carts are 510 compatible. While most prefilled 510 cartridges are compatible with most 510 batteries, those that are not can often be made compatible with a small magnetic adaptor. 
It's important to note though that different 510 cartridges will be filled with different types of THC oils, therefore, it's important to understand the optimal heat voltage setting for your preferred cartridge, or to purchase a variable voltage battery that allows you to adjust heat settings as needed.
Pro Tips 
Tips for Purchasing 510 Thread Batteries 
Not all 510 thread batteries should be treated the same. From manufacturer to manufacturer, 510 thread batteries will differ in available features and caliber of quality. Here are a few factors to keep in mind when purchasing a 510-thread battery.
Voltage Settings
Most 510 thread batteries have a voltage range of 2.0V to 4.8V which determines the temperature of vaporization. With variable voltages, you can pick and choose high settings or low settings to customize your vaping experience.
Battery Capacity
The capacity of 510 thread batteries is determined by its mAh rating and ultimately decides how long it will remain charged. If you want a long-lasting charge, choose a higher mAh rating.
Charging Capabilities
Some vape pens connect to universal charging cords while others charge with a special USB-connected device. Decide which option will work best for you, and choose accordingly. Keep in mind, some phone or USB charging cords can compromise the health of your battery. So, it's recommended to go with a specially designed USB charger built specifically for the battery you buy.
Vape Cart Options
If you have a favorite vape cart brand, it's best to buy a compatible vape pen battery. It's not guaranteed that a vape cart will be compatible with every 510 thread battery, so this way you'll know your vape won't overheat or malfunction with the type of vape cart you consume the most.
Additional Features
Every 510 thread battery differs in the additional features it offers. Some have a button you'll have to click when you inhale, while others will draw automatically. Some others will have temperature control, and some will not. Decide what's the most important to your routine, and choose a battery from there.
Troubleshooting Questions
510 Thread Battery Issues 
If your 510-thread battery ever stops working or starts acting funny - luckily, there are some ways to fix or troubleshoot common issues. First, check out our collection of resources on the O.pen blog. Here we cover vape pen troubleshooting tips along with a number of other in-depth vape related topics. Plus, every O.pen 510 thread battery comes with a lifetime warranty - which means, you can always get a replacement if all else fails!
510 thread cartridges are widely available across the US. THC vape carts are legally sold in states with medical or adult-use cannabis programs. CBD vape carts are legally sold nationwide, and online thanks to the 2018 Farm Bill.
To put it simply, 510 thread vape cartridges are the most simple, convenient ways to consume hemp and cannabis. They deliver consumers fast-acting effects that are discreet and practically odorless. While also highly potent, high-quality extracts for pure, clean effects and flavor. 
Pre-filled vape carts are cost-effective and save you the trouble of packing bowls or bongs or needing an extensive dab rig for concentrates. Most are compact in size, which makes them easy to use on-the-go and takes just a few hits to get the job done. 
510-thread vape carts are also available in a variety of types, like THC or CBD-dominant options, which allows consumers to pick and choose their specific effects and experience, too.
To add to their list of benefits, luckily, 510 thread batteries are easy to maintain. Like any electronic item, avoid dropping to prevent internal damage. In addition, make sure you follow exact charging instructions to ensure a safe, proper, and long-lasting charge. It also helps to clean your 510-thread battery frequently to maintain optimal use.
To keep your vape pen battery clean, every so often you'll want to do a thorough wipe-down with isopropyl alcohol. This prevents dirt and other remnants from getting caught in the thread and disrupting the connection. 
Once a week, or more, depending on your frequency of use - dip a cotton swab into rubbing alcohol. Gently wipe down the inside of the battery coil with the alcohol-soaked swab, and use the other end to dry it.
We hate to be biased, but we consider O.pen's collection of 510 thread batteries to be the best. In fact, we're so confident that every device comes with a lifetime warranty and can be simply replaced if issues ever arise. Of course, always do your research on exact features to see what works best for you.
510 thread batteries are now widely available for sale, online and in stores. Dispensaries, gas stations, and online smoke shops carry a wide variety of 510 thread batteries. You can also purchase directly from the manufacturer to ensure you get a quality brand, like O.pen's online vape pen battery store.